Attention
You have Cookie disabled in your browser. Displaying the site will be incorrect!
Why are we launching this program?
We want our products to be easy to integrate with any systems. We've created the
Knowledge Base
for our customers, where we add useful manuals. But, unfortunately, we don't always have time to replenish our materials.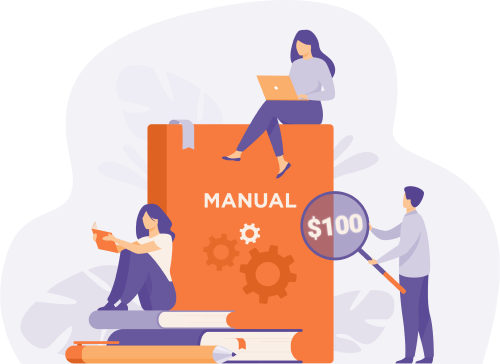 Therefore, we're giving you the opportunity to write the missing manuals yourself and earn €100 for each one.
Bonuses are paid in the currency of your account. Currency conversion takes place at the internal rate.
How does this program work?
Within five working days, our specialists will check whether it has been drawn up correctly and notify you of the results.

Within a further five working days, you will receive a bonus to your account.

We will then publish this manual in the Knowledge Base.
The reward is paid only to the account, so only registered users can receive it.
Which manuals will be accepted?
Manuals for integrating our products with other systems

Manuals for moving from another company's service to ours
Requirements
The material should be clear and useful so that other customers can use it.

There's no similar relevant manual in the Knowledge Base already.

Each step is explained in detail and illustrated with screenshots in the .img or .png format.
No bonuses are awarded for hosting manuals. The determination of the manual's compliance with the requirements and its acceptance are at the discretion of the company.
How can bonuses be spent?
The reward can be spent on any of our products and services available in the control panel.

Use the bonuses within a year from the date of accrual, otherwise they will expire.