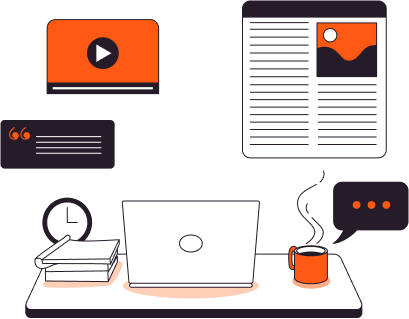 2
Make an outline of the future article and share it with us.
3
Once the outline is approved, we will send you a contract—sign it and start writing.
4
After the final draft is finished and accepted, the editor schedules publication. Shortly thereafter, we will pay you $300 via PayPal.
Choosing a topic
Either suggest your own topic or choose one from the selection we have prepared.

Your topic. Pitch us an article topic where you are an SME - we are excited to read in depth content on a subject you are knowledgeable about. The only limitation is that your topic must be related to one of the following technology fields:
CDN: BGP routing, points of presence, caching, etc.

Web performance: frontend and backend optimization, network optimization.

Web app availability.

Web security.

Infrastructure security.
Ready-made topic
We have prepared a list of topics for upcoming articles that we intend to publish. Choose from the selection below.
What is the Internet Group Management Protocol (IGMP)?
What is an API call? How can I easily make them?
What is IGMP snooping & how does it work?
What is swatting? How to prevent swatting
MOV vs. MP4. Video file formats
What is the Internet Control Message Protocol (ICMP)?
What is a WAN? WAN vs. LAN
What is web application security?
What is DNS security? How does it work?
What is SaaS security posture management (SSPM)?
What is infrastructure security? Essential knowledge
10 Common web security vulnerabilities
What is email obfuscation and how does it work?
Storage reliability: durability vs. availability
What is runtime application self-protection (RASP)?
What is an intrusion detection system (IDS)?
What is the Internet Protocol? Everything you need to know about IP
Publication process
Applying
Start by filling out this form. We will contact you within two working days to discuss the topic and approve it.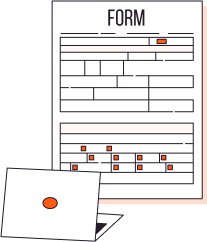 Planning
Make an outline of the future article and send it to us.
An outline is a plan or structure of an article that shows how you are going to explain the topic. It will be checked by our editor—they will approve it or provide comments on how to improve it before proceeding.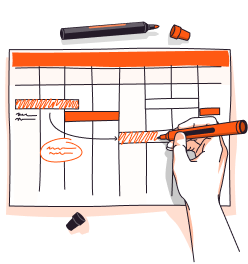 Signing
Once the outline is approved, we will send you a contract to sign. In this contract, we stipulate all the necessary conditions, rights, and obligations of both sides—yours and ours.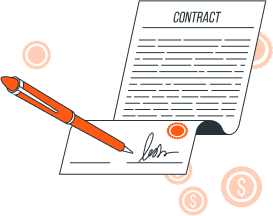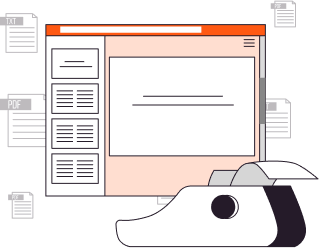 Review
Get feedback and technical review from one of our editors. The editor will support you throughout the entire process—expect to work together to best prepare the article for publication.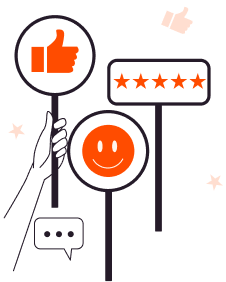 Publishing
Once the final draft is finished and approved, the editor will schedule the article for publication. Shortly thereafter, we will pay you $300 via PayPal.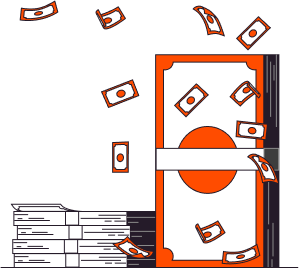 We look forward to meeting freelance writers who are knowledgeable and are willing to write more than one article. We welcome long-term cooperation, so do not hesitate to apply again.
Requirements for articles
We have three key requirements:
Your article must be technically correct and useful to our primary audiences: engineers and programmers (for deep technical topics) and beginners who are learning about IT (for topics about IT basics).
The article should be written according to our editorial guidelines.
The minimum length of the article is 2000 words.
To give you an idea of what we are looking forward to, here are a few examples of articles on our Blog and Materials:
How to get started
Fill out this form and click Submit
Who can join
We are looking for writers with strong technical experience in IT. Ideally, as an SME, you are a developer, DevOps engineer, or system administrator. But it's okay if you are not "officially" a technical professional. If you can clearly explain the technologies Gcore focuses on, at a deep level and in plain language, we will be glad to have you join the program!
Payment method
Provide your PayPal account when signing the contract. After an article is approved by the editor, you will receive the money.
By clicking the button you give us an informed, specific and unambiguous consent to process your personal data in accordance with our Privacy policy
Frequently Asked Questions
Our editors carefully review each proposal. They check to see if:

your topic matches our technology scope as listed above;
your article will be helpful and interesting to the Gcore audience;
the outline promises to describe the topic in a clear and comprehensive way;
the writing samples you submit demonstrate competent writing skills and the ability to explain complicated topics in a simple manner.

No. On our blog, we only publish original content not published elsewhere.

No. But you can share a link to the publication on your personal website or social media—a lot of people will read your article on our blog and the audience exposed to your writing talent will grow!

Unfortunately, no. PayPal is the only payment method we support at this time.

Write to us at authors@gcore.com. Our editors read all the emails they receive. We appreciate any feedback on our program and are always seeking to improve it.