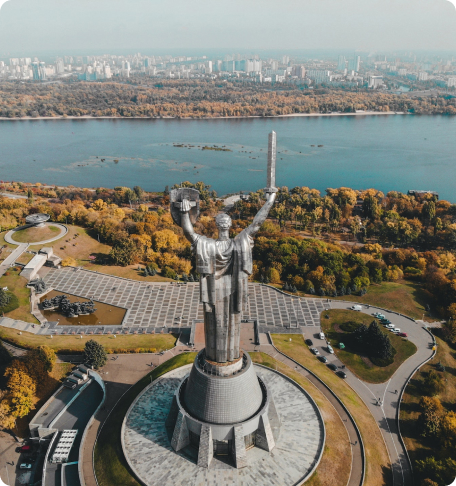 Our statement
Gcore is strongly opposed to all forms of violence and warfare. Peace, democracy and free enterprise are the foundation of Gcore's values as a business.

We have decided to support the Ukrainian community and offer access to our IT resources outside the war-affected zones free of charge so that Ukrainian companies can maintain their operations.

We stand in solidarity with the affected Ukrainian families and have pledged resources to support UNICEF in its humanitarian work in the embattled regions.
Assistance Gcore offers to Ukraine
Due to the increased demand of Ukrainian companies for secure data storage and backup, Gcore provides Edge & Cloud resources free of charge to keep your business up and running.

Ukrainian companies will get free access to Gcore public cloud, global content delivery network (CDN), DNS, WAF and DDoS & malware bots protection, storage, and other infrastructure services.

Our experts will provide support in migration, setting-up of back-up, and secure data storage for the continuous operation of business.
Network
CDN + DNS + WAF
Unlimited (fair use policy) to keep your business up and running
High web performance and advanced security in 140+ PoPs on 5 continents.
Cloud
Free services on request
Unlimited (subject to availability) to keep your business up and running
Virtual machines and bare metal, block and object storage, Kubernetes, FaaS, and other services.
Storage
Tier III–IV data centers with a bandwidth up to 100 Gbps
Speed
Response time within 30 ms worldwide
Professional care
Assistance and free consultations with our engineers and architects
How to receive an assistance grant?
Fill out the application including a confirmation of Ukrainian legal entity registration

Sign up on the Gcore platform

Enable the services you need (your account manager and tech support will help you)

Use the assistance grant to develop your product and business
Fill out the application form
We are doing our best to keep your business up and running with the services you require. We will contact you ASAP to help you to migrate and learn the ropes.
By clicking the button you give us an informed, specific and unambiguous consent to process your personal data in accordance with our Privacy policy