The Edge Network Platform
Infrastructure
Rapidly growing infrastructure with abundant network capacity for better application availability
Security
Comprehensive web application security for static and dynamic content of your online service
Global network
Global network specifically built to provide high availability for enterprise-grade customers
Routing
Intelligent routing and load balancing based on our own top-notch DNS service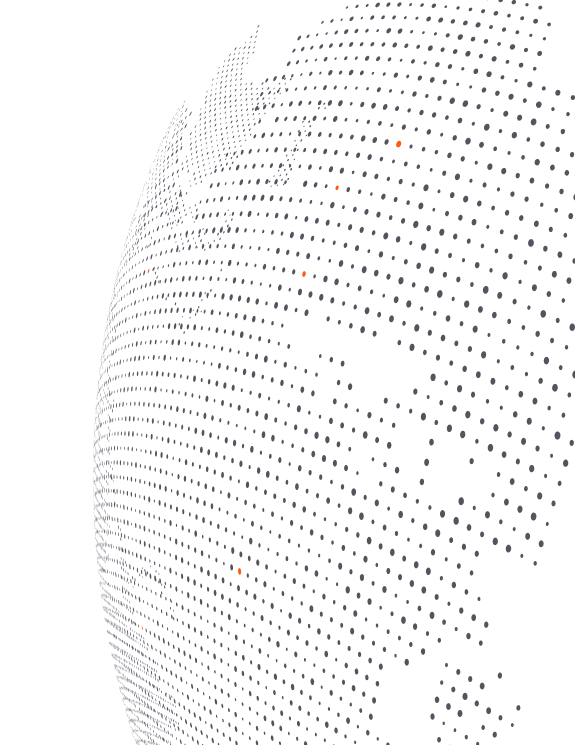 Global

Network

Your networks are at the core of delivering end-user experiences, supporting business initiatives. But often, the performance of your network traffic can be unpredictable due to intermediate networks outside of your control.
110+ Tbps

network capacity

30 ms

avg. latency worldwide

11000+

directly connected ISPs

100+

directly connected IXPs
Meet our network
Content Delivery Network
Our network of caching servers around the world accelerates the web assets delivery to a global audience.
Learn more about CDN
Low Latency
Our caching servers are located closely to your users and all thier requests will be served faster.
Smart Routing
With a large number of peering partners and intelligent routing, our CDN ensures a low latency all around the world.
Lower File Size
Brotli, Gzip and WebP compressions significantly reduce the transferred files size.
Web Application
Security
Get your web applications and services protected against DDoS attacks (L3, L4, L7), hacking threats and malicious bot activities.
Keep your service available even under the strongest attacks

Stay focused on your primary business and not on web security fortifications

Protect your application from different attack vectors without harming performance

Save money by avoiding costly web filtering and network appliances
Learn more about Web Security
Web protection by
Gcore
Network
Gcore Global Network
Client's Web Server
GeoDNS
Frankfurt
Shanghai
New York
Fast DNS hosting
Fast and resilient DNS hosting by Gcore improves performance and availability of your business online.
Anycast DNS infrastructure
GeoDNS functionality
DevOps friendly
Wildcard DNS support
TTL within 20 seconds
Extended API
20 ms

avg. latency around the world

12 ms

avg. latency in Europe
Learn more about DNS
Object
Storage
Fast and scalable cloud storage by Gcore gives you an opportunity to store and retrieve any amount of data at any time.
With S3-compatible API, our storage is ready to simplify the development process of cloud-native applications.
Compatibile with S3 tools
High data durability
User-friendly interface
Extended API
Availability 99,999%
Unlimited volume
Terraform support
24/7 tech support
Testimonials & Success Stories
We evolved World of Tanks with Gcore support, overcoming challenges and reaching new heights together. Believe me, it takes years to build an always-on infrastructure that can handle over a million PCCU.

The speed, convenience and quality of services provided are the three main characteristics we have found in our partner Gcore.

The Gcore team understand our needs and promptly responds to our requests. The infrastructure provisioned meets the highest international standards.
Competitive prices around the world
FREE
START
PRO 5TB

Most Popular Plan

Enterprise

VALUES

For personal websites and blogs

For small business websites

For professional web projects

For large online services

Network

140+ PoPs (standard)

140+ PoPs

140+ PoPs

140+ PoPs

DDos and vulnerability protection

L3, L4 Protection

Basic WAF

L3, L4 Protection

Basic WAF

L3, L4 Protection

Basic WAF

L3, L4 DDoS protection

Basic WAF, Next-gen WAF

Bot protection, API security

Included per month

1 TB of traffic

1,000,000,000 requests

1.5 TB of traffic

1,000,000,000 requests

5 TB of traffic

1,000,000,000 requests

Custom

Included per month

€0.03 / GB

€0.0075 / 10,000 requests

€0.023 / GB

€0.0075 / 10,000 requests

€0.020 / GB

€0.0075 / 10,000 requests

Custom

Technical support

Knowledge base

8/5 e-mail only

24/7 e-mail, chat, phone

24/7 e-mail, chat, phone
All paid plans include a free trial period of 14 days or 300 GB of traffic. The selected plan will be activated after the trial period ends. Prices do not include VAT.