The Edge Network Platform
Infrastructure
Rapidly growing infrastructure with abundant network capacity for better application availability
Security
Comprehensive web application security for static and dynamic content of your online service
Global network
Global network specifically built to provide high availability for enterprise-grade customers
Routing
Intelligent routing and load balancing based on our own top-notch DNS service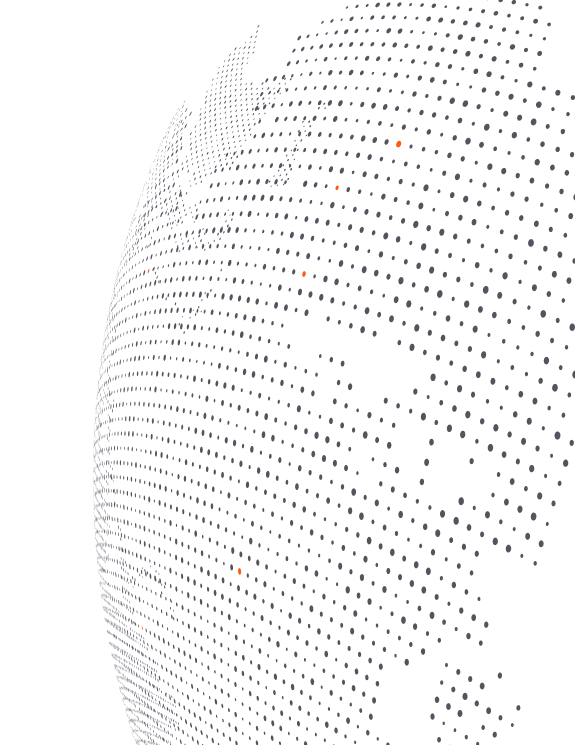 Global

Network

Your networks are at the core of delivering end-user experiences, supporting business initiatives. But often, the performance of your network traffic can be unpredictable due to intermediate networks outside of your control.
110+ Tbps

network capacity

30 ms

avg. latency worldwide

11000+

directly connected ISPs

100+

directly connected IXPs
Meet our network
Content Delivery Network
Our worldwide network of caching servers accelerates the delivery of web assets to a global audience.
Learn more about CDN
Low Latency
Our caching servers are located close to your users, which means all their requests will be served faster.
Smart Routing
With a large number of peering partners and intelligent routing, our CDN ensures a low latency all around the world.
Lower File Size
Brotli, Gzip and WebP compressions significantly reduce the transferred files size.
Web Application
Security
Get your web applications and services protected against DDoS attacks (L3, L4, L7), hacking threats and malicious bot activities.
Keep your service available even under the strongest attacks

Stay focused on your primary business and not on web security fortifications

Protect your application from different attack vectors without harming performance

Save money by avoiding costly web filtering and network appliances
Learn more about Web Security
Web protection by
Gcore
Network
Gcore Global Network
Client's Web Server
GeoDNS
Frankfurt
Shanghai
New York
Fast DNS hosting
Fast and resilient DNS hosting by Gcore improves performance and availability of your business online.
Anycast DNS infrastructure
GeoDNS functionality
DevOps friendly
Wildcard DNS support
TTL within 20 seconds
Extended API
20 ms

avg. latency around the world

12 ms

avg. latency in Europe
Learn more about DNS
Object
Storage
Fast and scalable cloud storage by Gcore gives you an opportunity to store and retrieve any amount of data at any time.
With S3-compatible API, our storage is ready to simplify the development process of cloud-native applications.
Compatibile with S3 tools
High data durability
User-friendly interface
Extended API
Availability 99,999%
Unlimited volume
Terraform support
24/7 tech support
Testimonials & Success Stories
Two years ago, we switched to a new model based on a premium subscription. This business model required us to quickly create new features and to change revenue models when necessary. We were looking for a vendor that would help us make this happen. Gcore met all our requirements.

Boris van de Ven

Blammo TV

The Gcore solution allows us to quickly launch our services. Tests have shown that any of the customers can receive the necessary information instantly, and the infrastructure itself is available in all geographical jurisdictions where we operate. Each country has restrictions on the work with personal data, and, as a rule, we must store it within a specific country. Gcore makes it easy for us to solve this problem. That's why we chose this company as our cloud partner.

With Gcore, we have managed to standardise our global expansion and cover regions where it would have been very difficult to gain a foothold on our own. The cloud provider has the expertise we need in low latency and high server performance. In addition, it knows the needs of a game hoster in expanding our online business worldwide and has the necessary structures for on-site implementation.

Marcel Bößendörfer

Nitrado
Contact us to get personalized offer
Tell us about the challenges of your business, and we'll help you grow in any country in the world.