What is the uniqueness of our network?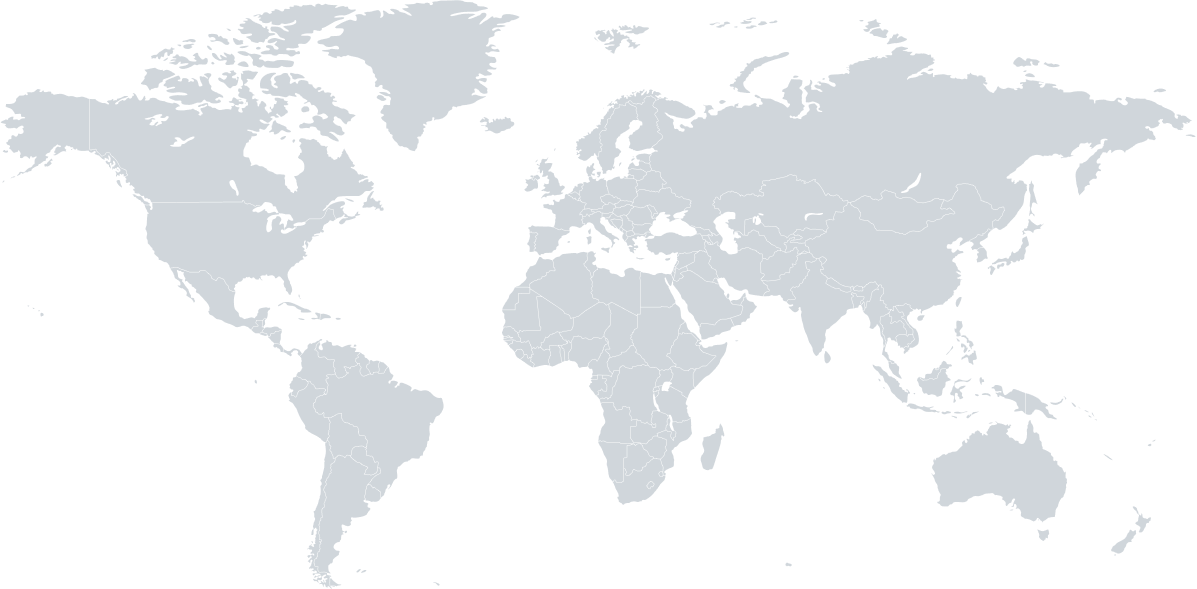 — Active locations
— Planned locations
US

Ashburn

Atlanta

Chicago

Dallas

Denver

Los Angeles

Manassas

McAllen

Miami

Minneapolis

New York

San Jose

Seattle

Sunnyvale

Boston

Latin America

Asunción

Bogotá

Buenos Aires

Fortaleza

Guatemala-City

Guayaquil

Lima

Mexico City

Panama

Rio de Janeiro

Santiago de Chile

São Paulo

Tegucigalpa

Europe

Amsterdam

Bucharest

Budapest

Frankfurt

Kharkiv

Kishinev

Kyiv

Limassol

London

Luxembourg

Lviv

Madrid

Marseille

Milan

Nicosia

Paris

Prague

Riga

Sofia

Stockholm

Tbilisi

Warsaw

Belgrade

Ljubljana

Oslo

Palermo

Africa

Johannesburg

Lagos

Luanda

Nairobi

Accra

Cairo

Cape Town

Harare

Kampala

Khartoum

Lome

Port Louis

Tripoli

Tunis

MENA

Amman

Baghdad

Doha

Dubai

Erbil

Istanbul

Kuwait City

Muscat

Sana'a

Tel Aviv

Manama

Ramallah

Riyahd

Australia

Melbourne

Sydney

Auckland

Perth

Asia

Almaty

Baku

Bangkok

Bishkek

Dhaka

Duschanbe

Hanoi

Ho Chi Minh City

Hong Kong

Kathmandu

Manila

Mumbai

Nur-Sultan

Osaka

Pavlodar

Seoul

Singapore

Tashkent

Tokyo

Ulaanbaatar

Yerevan

Chennai

Davao

Jakarta

Karachi

New Delhi

Taipei
Gcore' technologies have a gaming core. To arrange global delivery of heavy content (games, video, soft) at peak loads, we have built our own high-speed content delivery network. Traffic exchange between CDN and sources occurs within the core/backbone network. This makes it possible to deliver any heavy content with minimum delay.
The established infrastructure has been tested for strength by a million of users playing simultaneously. So we decided to turn the network into a universal CDN service to deliver video, broadcasts, web applications, software, advertising, and websites.
Gcore CDN is efficient and reliable thanks to the network architecture based on 4 principles.
Closeness to users

We open new points of presence (PoPs) where people who use products and services of our clients live.

Stable connectivity

For excellent connectivity and quality peering we choose the best data centers and major traffic exchange points.

There we are connected to the networks of the largest Internet providers and peering partners.

Reliable performance

At peak loads we quickly redistribute traffic by an optimal percentage between existing nodes.

Transition to the nearest locations occurs by geoinformation (city, region, country) about client requests to an overloaded server.

Keeping traffic local

We manage 4 independent network segments: North America, Asia, Europe, and the CIS.

For optimum traffic routing and keeping it local, we announce only local/regional prefixes for each point.
How do we select data centers and traffic exchange points?
We select data centers by the amount of operators of the first (Tier I) and second (Tier II) levels and local traffic exchange points.
Public peering
Private peering
We choose leading Internet providers in each region and link up with them in the largest traffic exchange points:

To simplify peering management in traffic exchange points we use Route Server service.

We have over 11,000 peering partners around the world. This allows to keep the traffic local in different regions, reducing delays in content delivery between networks.
How does the volume of intra-network traffic grow?
In four years of active development the traffic within CDN has increased from 1 to 5 Tbps.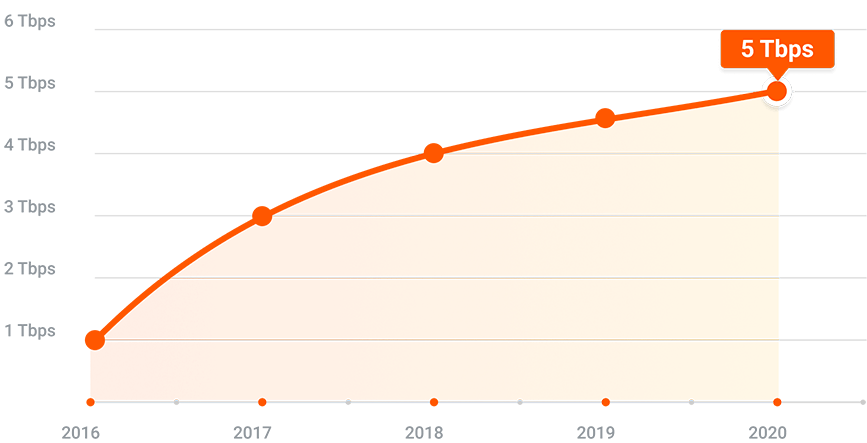 How do we minimize delay and withstand traffic spikes?
We analyze the entire CDN traffic using Cedexis.com and other analytical services. It helps to anticipate possible surges of interest in the content and be ready for peak loads in different network segments. Traffic monitoring and analysis help us continually improve efficiency and quality of CDN service.